At Climate Now we are creating a model for turning communities into climate change leaders. Using Asheville, North Carolina and four surrounding counties as the prototype area, we are developing a strategy that includes online tools like this deep-content website, designed in an experimental retro format. We are also creating presentations, live events, webcasts and broadcasts that showcase the techniques and technology of low carbon, climate based living. With the help of local musicians, we are reaching out to the community with actionable information about local partners and local resources that can enable each of us to reverse climate change, strengthen our local economy and make our communities more secure. In phase two we will work with others to build a network of teams that have the tools and training to make their own communities climate response leaders.
Here's what you can do:

If you are a locally owned business with products and services for the low-impact use of energy and design, transportation, water and food, then register today. Climate Now will host your information free of charge in this easy-to-use directory of local resources for climate based living. As funding permits, we will add the ability for you to post videos under any topic in the directory to share your know-how with all of us.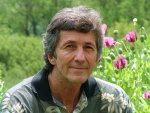 Everyone else, please visit often in this online community meeting place. We are working to make Climate Now a trusted source of information and community-building, so tell your friends about us! Together we can create a powerful new way to help reverse climate change right here where we live. We can also strengthen our local economy, our community, and work with others committed to learning and spreading the know-how of low carbon, climate based living throughout communities nationwide.
Thank you for your support!
Ian Booth, Program Director