What is it? In Search of Equilibrium is, "an eye-opening flight status report to the passengers and crew aboard our Spaceship Earth," says Ian Booth. This two-part presentation is based on Ian's work with John Denver and the Windstar Foundation (shown here) honoring design scientist Buckminster Fuller's World Game.
What you'll learn: In Search of Equilibrium offers a clear and sometimes humorous look at our spaceship's on-board flight status: our resources, our carrying capacity, our life-support systems and much more. You'll understand why Booth has dedicated three decades to learning how to create a truly sustainable future.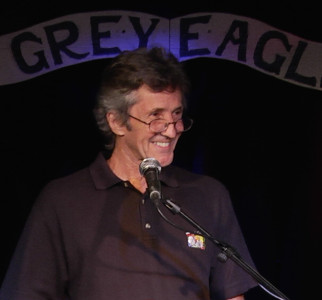 Part Two - Lifestyle Equilibrium: You'll see how Ian and his daughter, Lalita Booth, have combined their insights into a powerful new approach to both climate change and economic uncertainty called, "lifestyle equilibrium". Lalita holds Masters Degrees from the Harvard Business School and the Harvard Kennedy School.
Get in the game! If you or your group have an upcoming meeting or gathering and would like to host Ian's short but lively introductory presentation called, Sustainability is Dead, Now What? (about 15 minutes), or if you would like to host the multimedia presentation In Search of Equilibrium (about 40 minutes), he is available to speak to gatherings in Asheville and the surrounding area. Simply contact us for more information. You may discover new possibilities for yourself, your family, your community, or your company!