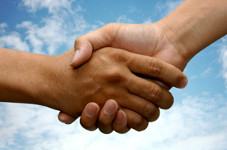 If your business is registered in the Climate Now directory, you're ready to join the community Lifestyle Leaders! It's a great way to show that your company is helping reverse climate change with lifestyle equilibrium. You can also build your business with this targeted and very affordable networking tool. Membership is for one year.
These features are available to community Lifestyle Leaders:
1. Post a video on your Contact Information page. Your video will add a personal touch and a clear message about your company. It can be a professionally produced promo video, or it can be a self-produced video from a smart phone or other digital camera.
2. Your name will stand out in bold on every contact list.
3. Community Lifestyle Leaders appear in alphabetical order at the top of every contact list, above non-members.
4. Members can post three Local Knowledge videos to share your know-how on any topics in the directory.
By joining the community Lifestyle Leaders, you'll have an low-cost and targeted way to build your business, and you'll help Climate Now to build and promote this model program. Together we can show a better way of living!