The Concert!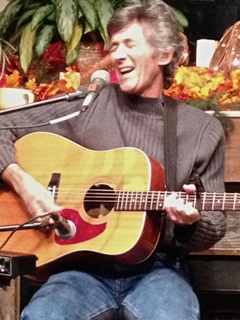 First, Ian Booth will welcome everyone, then give a short presentation called Introduction to Climate Based Living. After answering a few questions, he'll move a few things around and start the music!
Part two is about entertaining the guests. Ian will take everyone inside the world of a singer-songwriter and show how the Muse just shows up when you least expect it. He'll tell stories and play songs that illustrate how a phrase, an image, or an incident unexpectedly insists on becoming a song, sometimes nearly complete with words and music!
He'll play original songs from his imaginary album Since Young Dylan Died, and will keep them in good company with songs by some of his favorite songwriters including Bob Dylan, Leonard Cohen, Jackson Browne, James Taylor, John Prine, Greg Brown and others.
Ian promises a good time for everyone, "or there ain't a cow in Texas!"