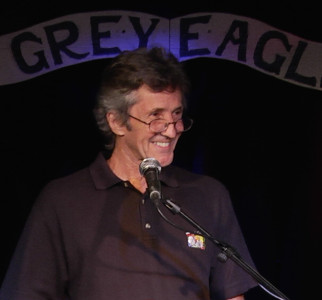 Climate Now recently hosted a series of experimental events at the Grey Eagle Music Hall in Asheville, North Carolina called Climate Mondays. These events included guest presenters, videos, live music, questions and answers and interviews with our co-host, Ned Ryan Doyle, of Our Southern Community. Speakers were invited to come to the stage and tell us about their business or their energy, transportation, food, shelter, lifestyle, scientific or other ideas to help communities spread the principles of lifestyle equilibrium to reverse climate change. We also enjoyed complementary drinks from a local cidery. The last two events were live streamed on Facebook and documented in three-camera video.
Based on what we learned at Climate Mondays, we are developing a new event called the Climate Bistro. This will be a web-based show that highlights the Asheville region as a leader in lifestyle equilibrium, climate response, and entertainment. The proposed show will be produced by members of the same team that brought you the Green Radio Bistro from 2006 to 2009.
We would like to thank the Grey Eagle Music Hall and its staff for their generous support of these experimental events.